Made from ultra durable anodized aluminum, the silver dog ID tag is not your ordinary dog tag. For starters, they are completely silent, which means no jingling and annoying sounds when your dog moves. These sleek silent dog tags also attach seamlessly to collars, so there's no need to worry about them falling off. Engrave your dog's important information, at no extra cost. These quiet dog tags look great on your favorite Zee.Dog collars. The silver ID Tag has discreet text for a more subtle, yet visible look. 
Processing of this item may take up to 3 business days. 
Size Compatibility
Size
Compatible with
X-Small
X-Small Zee.Dog Collar (non-Neopro Collar)
Small
Small Zee.Dog Collar 

(non-Neopro Collar)



Medium
Medium 

Zee.Dog Collar (non-Neopro Collar)

Large
Large 

Zee.Dog Collar (non-Neopro Collar)

Note: If you are purchasing for a non-Zee.Dog collar, please refer to the Size Guide, which contains detailed measurements to ensure it will fit with your collar.
Length

XS0.57 in

S0.78 in

M0.98 in

L1.22 in

Width

XS0.78 in

S0.98 in

M0.98 in

L0.98 in

Inner Height

XS0.45 in

S0.67 in

M0.83 in

L1.06 in
100% anodized aluminum ID tag
Noiseless ID tags that don't jingle
Customize your ID tag for free
Engraving is crisp, easy to read and permanent
ID tag attaches seamlessly to collar
Engraved text is highly visible and extremely legible.
We are unable to accept returns for any customized products.
Please confirm that sizing and all information are correct before completing your order.
Buy Together
+

There was an error adding your bundle, please refresh the page and try again.
Your bundle was successfully added. View cart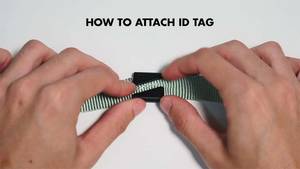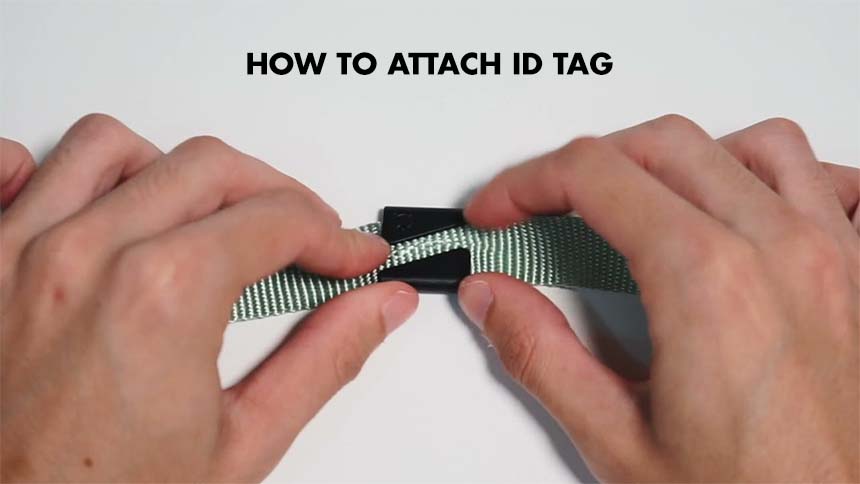 {component.updateSlider()});">
You may also like
Sign up for product drops and exclusive offers